Certified Service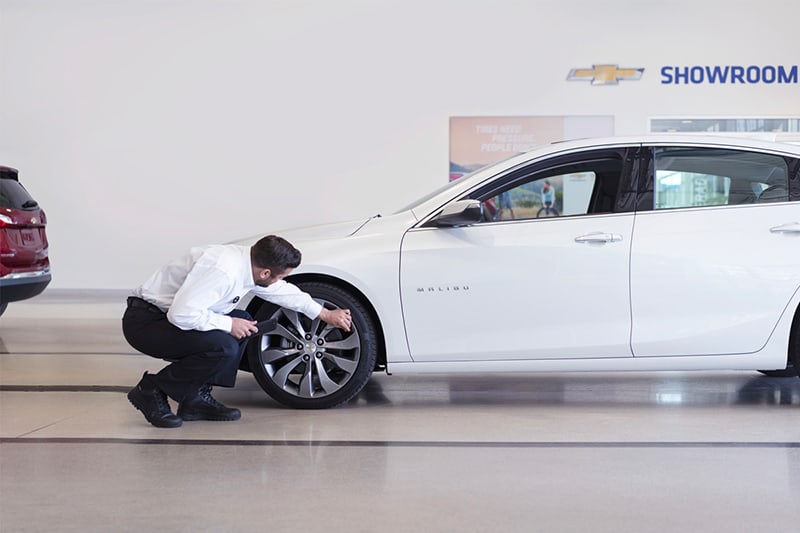 Service Offers and Pricing
We offer competitive prices on popular vehicle services such as oil changes, brakes, and tires.
Car Repair Near Brooklyn
Are you looking for an experienced, reliable Chevy service center near Bronx? The experienced, professional team at Advantage Chevrolet is waiting in our state-of-the-art service center and is standing by to provide expert diagnostics and repair with genuine OEM equipment from our parts center. You know the value of brand-specific knowledge in automotive service. No one is better prepared to care for your Chevrolet than Advantage Chevrolet
Why Choose Our Chevy Service Center?
Unlike some automotive repair shops, our certified Chevrolet service center technicians have the most up-to-date tools, equipment, and training to serve your Chevy vehicle. Our team can handle much more than routine maintenance. We also offer:
Transmission Flush
Vehicle Inspection
Brake Service
Wheel Alignment
Tire Rotation
Oil Change
And Much More!
Incidental repairs and engine work are a breeze at Advantage Chevrolet, so don't think of us just for regular maintenance. Our team can confidently tackle so much more. From regular services to complex repairs, our Chevy service center is here to keep your car, truck, or SUV on the road and out of the shop. Our selection of service offers makes it affordable to keep your car in top working order. Don't let the cost of maintenance keep you from visiting our Staten Island location for all of your service needs.
Visit Our Certified Chevrolet Service Center Today!
From transmission repair to regular oil changes, our service department has everything it takes to get you back on the Queens streets as fast as possible. Reach out to our customer-focused team or schedule your next service appointment online. No matter how you schedule it, you'll be met with genuine care, expert focus, and world-class service. Keeping you and your loved ones safe on the road is our primary focus. Make an appointment today and keep your Chevy in top working order.
Service Specials
There are no specials at this time. Please check back later.
Maintenance
Need New Tires?
Your vehicle's tires are the first and only contact with the road, so it is important to choose the right set when replacing them. Advantage Chevrolet has Certified Service experts that will handle all of your tire needs. From checking tire wear to tire pressure our team can help you find new tires for your vehicle.
Find Tires
Need An Oil Change Near Brooklyn?
Your vehicle may be trying to tell you something – Oil Life Monitoring Systems let you know when it's time for an oil change. And our Certified Service experts can recommend what's best for your vehicle. Schedule an appointment today.
Learn More
Multi-Point Vehicle Inspection
With your Multi-Point Vehicle Inspection, you get a thorough assessment of your vehicle by the Certified Service experts. So protect yourself and your automotive investment with a comprehensive vehicle inspection at your Advantage Chevrolet Dealer today.
The Multi-Point Vehicle Inspection form uses a simple color-coded key to assess maintenance terms:
Red indicates items that need immediate attention.
Yellow indicates items that should be addressed in the near future.
Green indicates no items to address.
Hearing Brake Noise?
Stopping power is crucial to a safe and successful driving experience. When you need brake service, visit Advantage Chevrolet and our GM Certified Service experts will recommend quality new brakes.
Learn More
Battery Trouble?
Your vehicle's battery provides energy to start the engine, plus it supplies power to accessories when the engine is not running. The cold of winter and the heat of summer can affect your auto battery. See us for your vehicle's battery needs.
Learn More
Contact Service
Service: (347) 586-0081
Parts: (347) 586-0081
1575 86th Street, Brooklyn, NY 11228